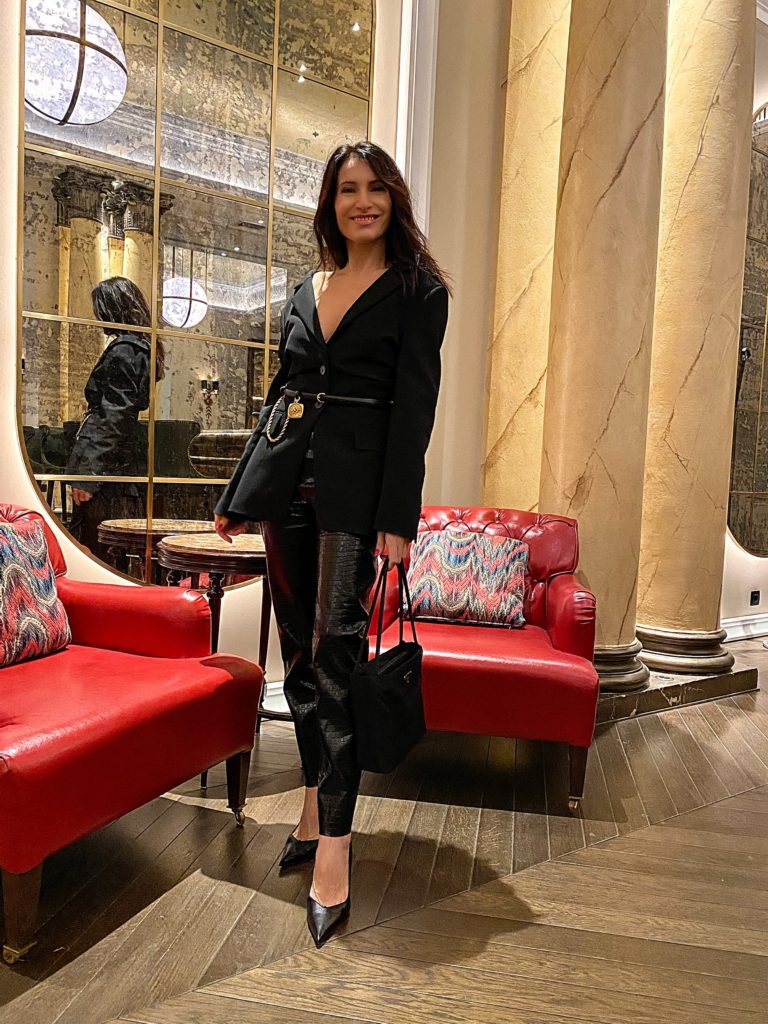 This season the front row lost count of head-to-toe black looks. Even Pierpaolo Piccioli, the master of color, fell for it in a big way at Valentino, editing out the striking neons and rich color pairings that have defined his solo tenure at the house in favor of black sequins, black corsets, black trousers, black coats. It was moody and sexy – and echoed elsewhere, often with some black leather thrown in for good measure (thigh-high, second-skin leather boots alert) at Alexander McQueen and Victoria Beckham. Even the grown-up tailoring at The Row and Carolina Herrera had a moody edge. And if head-to-toe feels s little severe, well, a pair of stompy boots is non-negotiable.
Look at the previous post for more ideas on the topic.
xx Mariya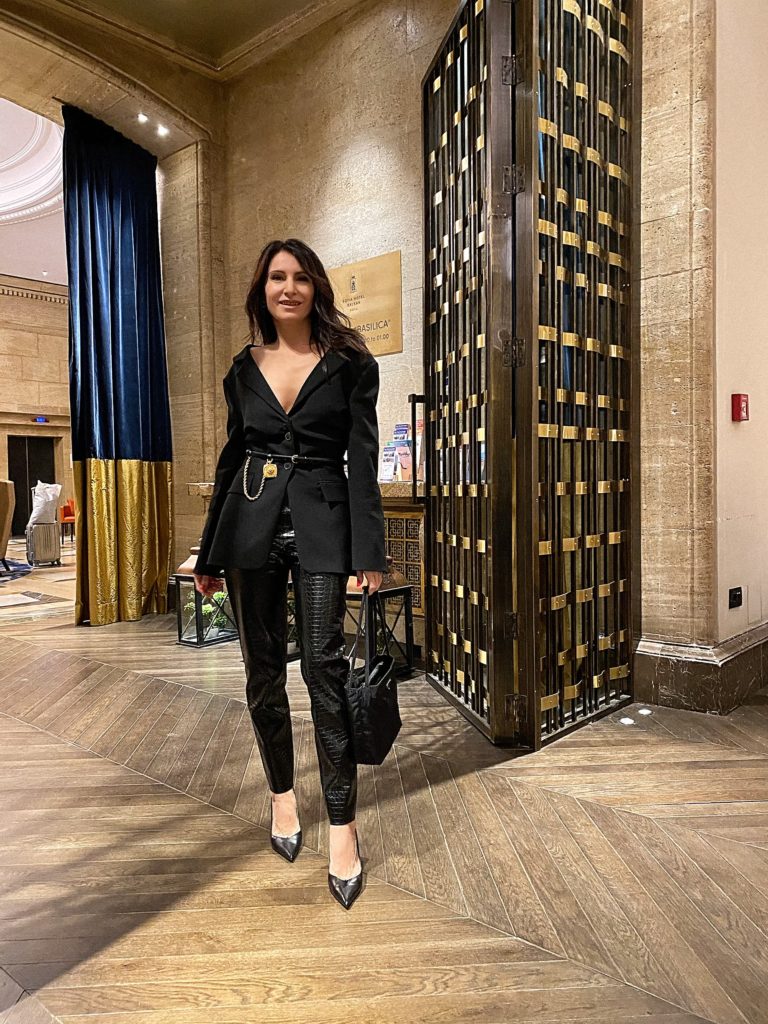 Този сезон първият ред на модните шоута изгуби броя на тотално черните аутфити. Дори Pierpaolo Piccioli, майсторът на цветовете, се влюби в черното по забележителен начин в колекцията на Valentino, редактирайки поразителните неони и богати цветови съчетания, които определиха соловия му път в модната къщата, в полза на черни пайети, черни корсети, черни панталони, черно палта. Беше мрачно и секси – и отекваше другаде, често с някаква черна кожа, хвърлена за баланс (високи до бедрата прилепнали кожени ботуши) при Alexander McQueen and Victoria Beckham. Дори мъдрото шивачество в The Row и Carolina Herrera имаше мрачен завършек. И ако черното от глава до пети ви идва малко тежко, тогава чифт забележителни ботуши не подлежат на договаряне.
Погледнете предишния пост за още идеи по темата.
хх Мария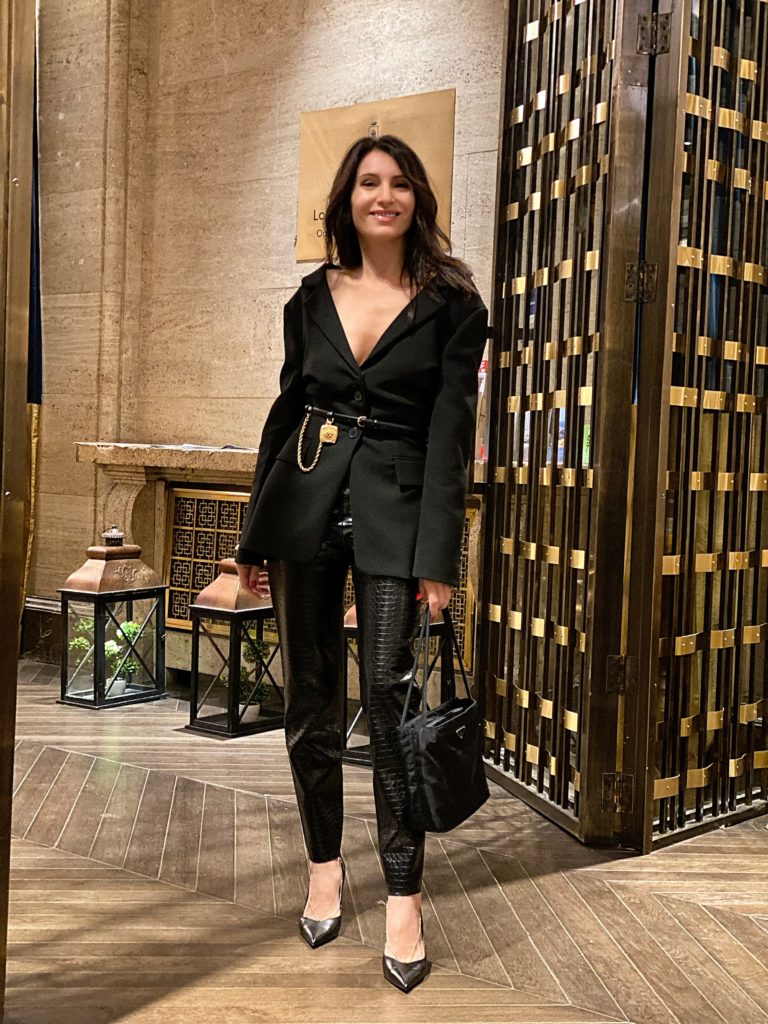 Blazer / ZARA
Trouser / ZARA
Shoes / ZARA
Bag / Prada
Belt / ZARA