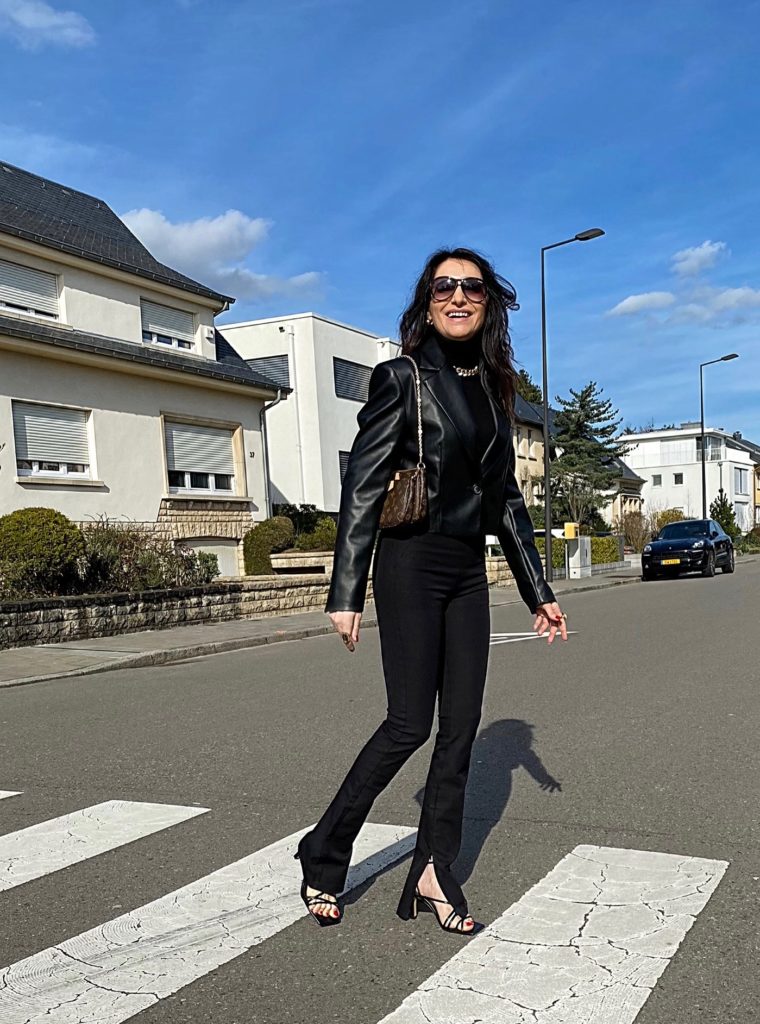 What an opportune time for leggings to make a comeback! But really, we've seen slit-hem styles (both in the front and on the sides of leggings) bubbling up for a while now.
They're even starting to take the place of jeans, and I haven't seen leggings look this chic and polished in years.
One of the best things about this comeback is the comfort factor.
Stay tuned to see a few different ways of wearing them in the next days.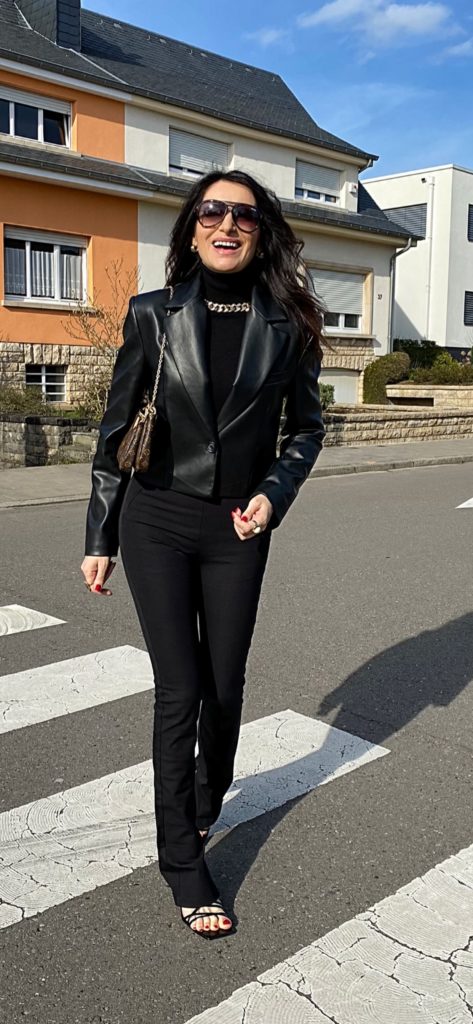 Today I pair my slit-hem leggings with a cropped leather blazer and strapped square toe sandals. Giving a dose of low-key sophistication (and bags of luxury) to your everyday look, a leather jacket is a perfect piece for chic trans-seasonal dressing.
xx Mariya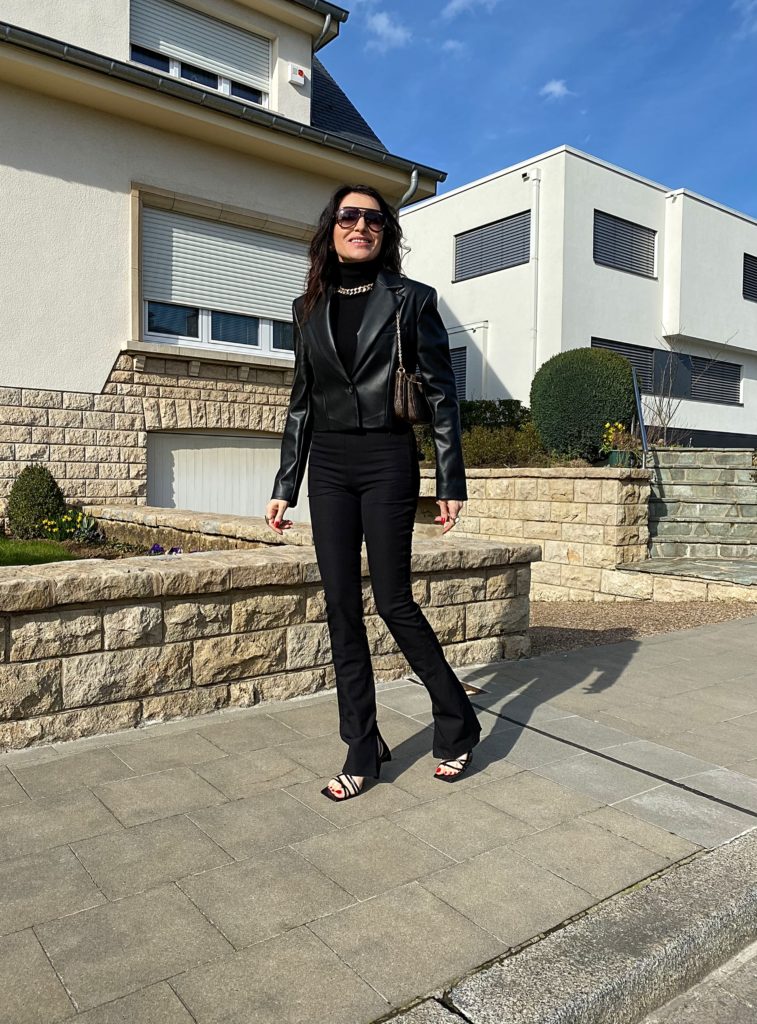 Какъв по-подходящ момент за завръщането на клиновете! Наистина, видяхме достатъчно модели с цепки (както отпред, така и отстрани на крака ), които бълват от известно време.
Те дори започват да заемат мястото на дънките, а аз от години не съм виждала клиновете да изглеждат толкова шикозно и лъскаво.
Едно от най-добрите неща в тази завръщаща се тенденция е безспорно факторът комфорт.
Останете с мен през следващите дни, за да видите няколко различни начина за носенето им.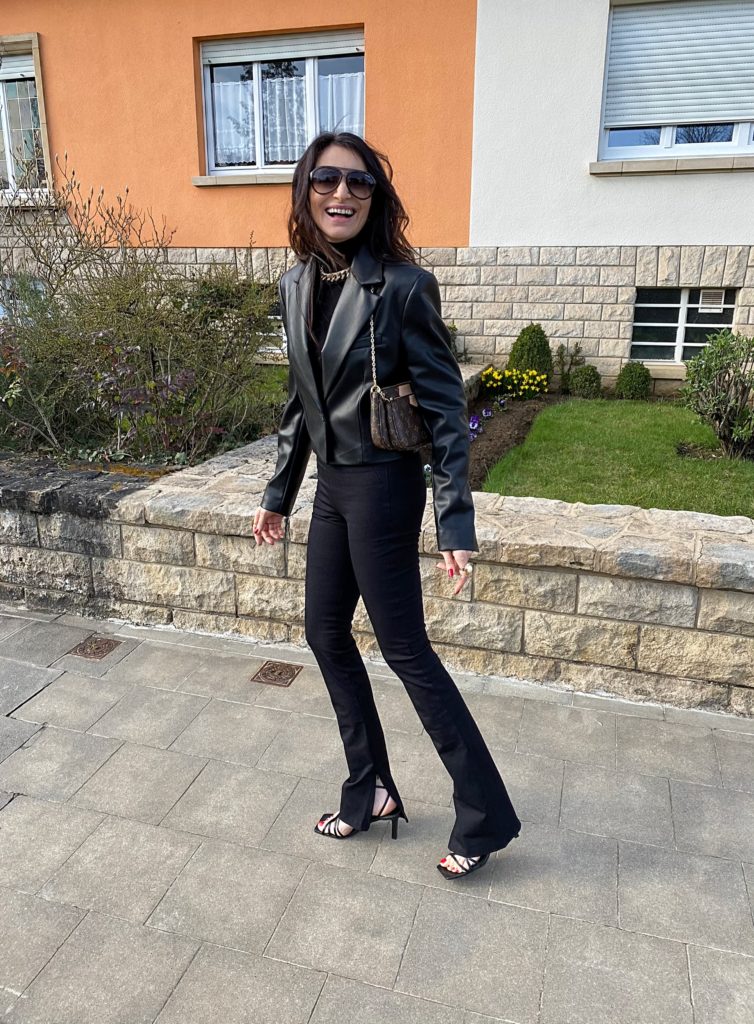 Днес съчетавам моят странично разцепен клин с къс кожен блейзър и хитовите сандали с каишки и квадратен връх. Придавайки доза приглушена изтънченост (и достатъчно лукс) на ежедневния ви облик, коженото сако е идеалният елемент за шикозен между сезонен преход.
хх Мария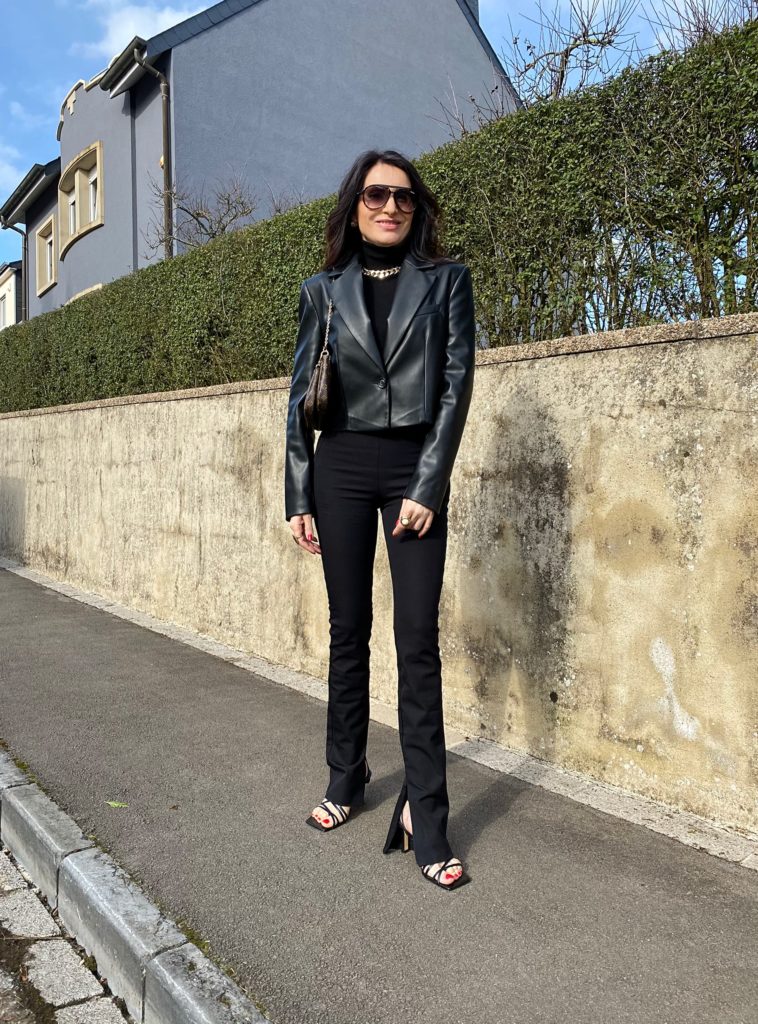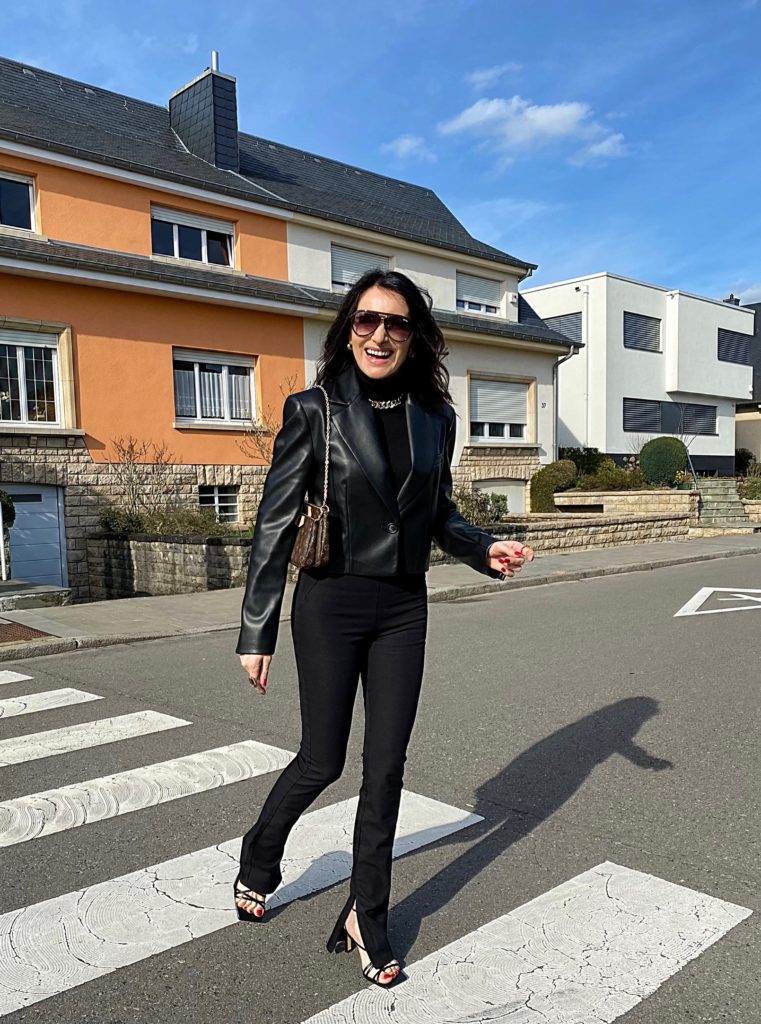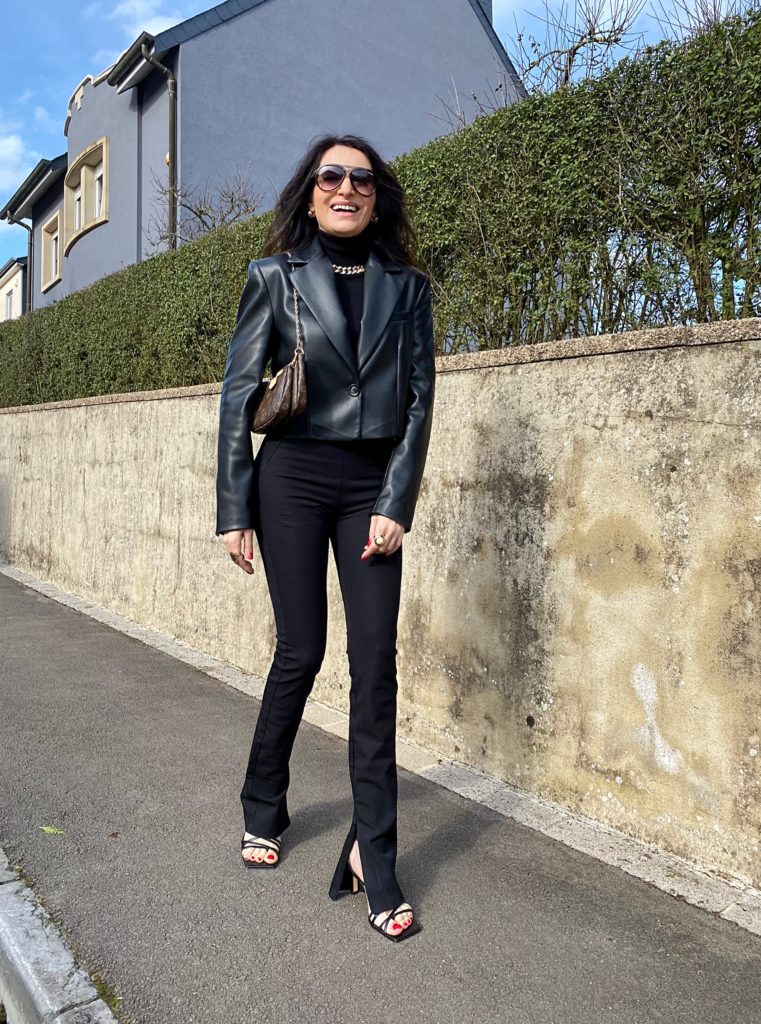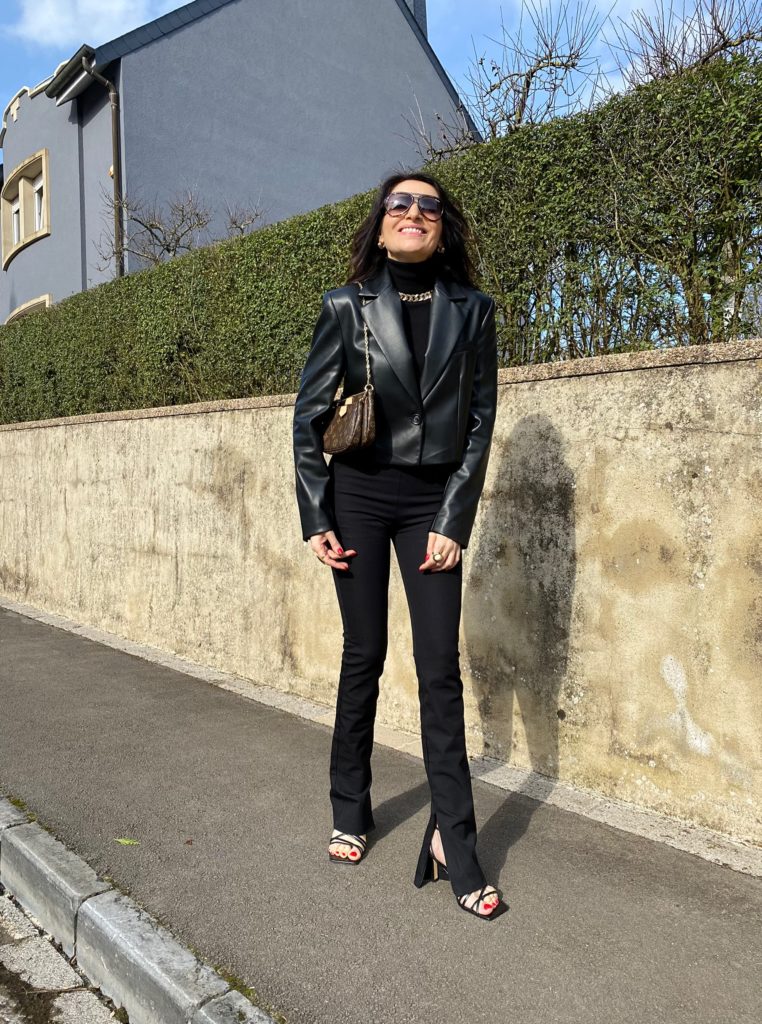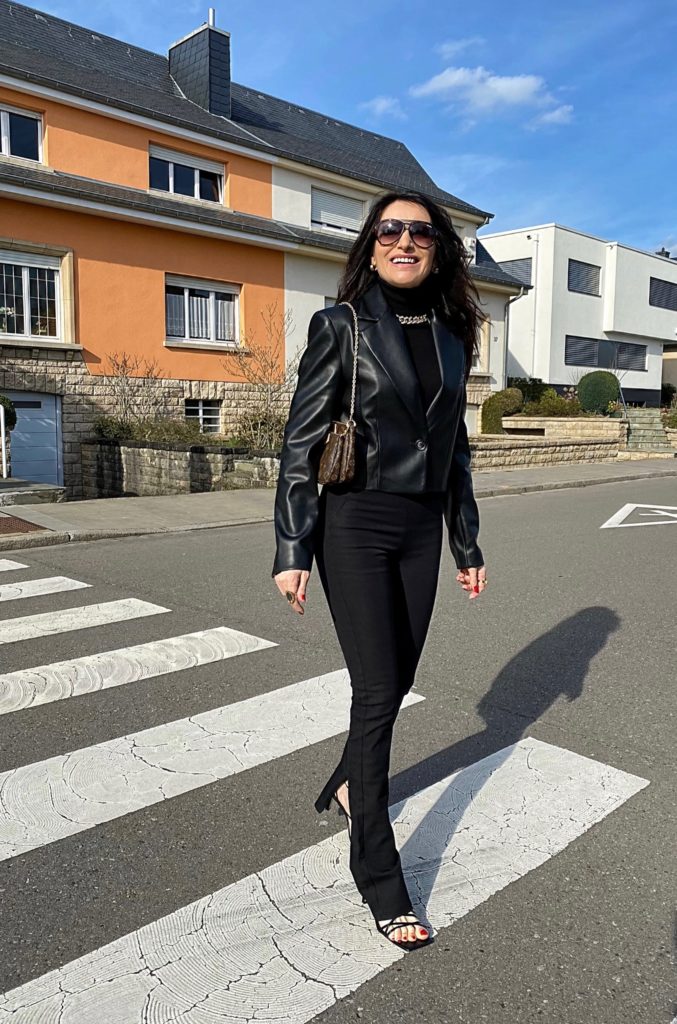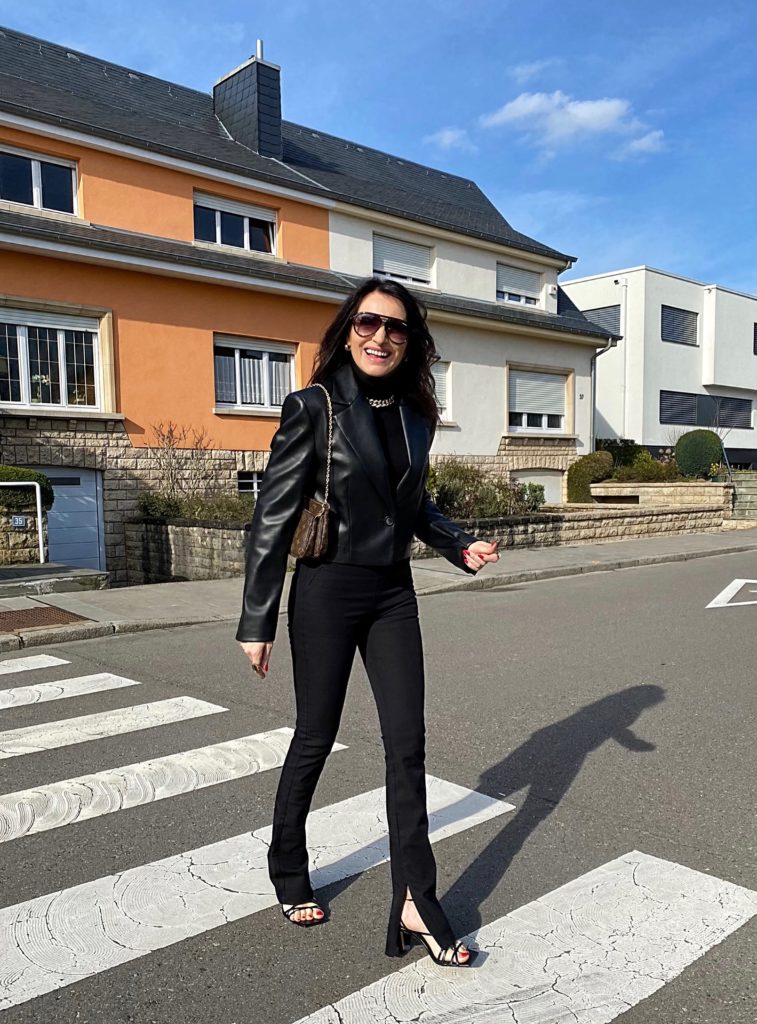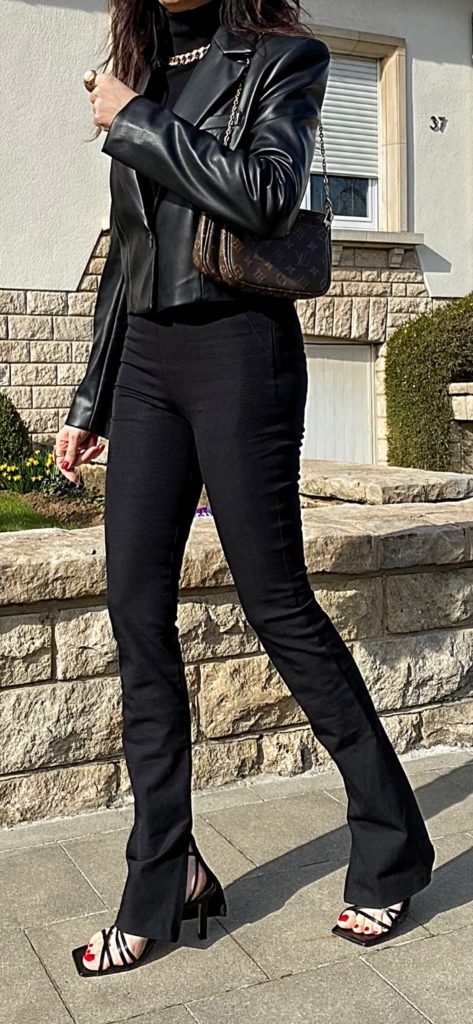 Leggings / ZARA
Blazer / ZARA (also here)
Sandals / ZARA
Turtleneck / ZARA
Chain necklace / H&M
Bag / Louis Vuitton