Slit-hem Pants & Padded Shoulders Top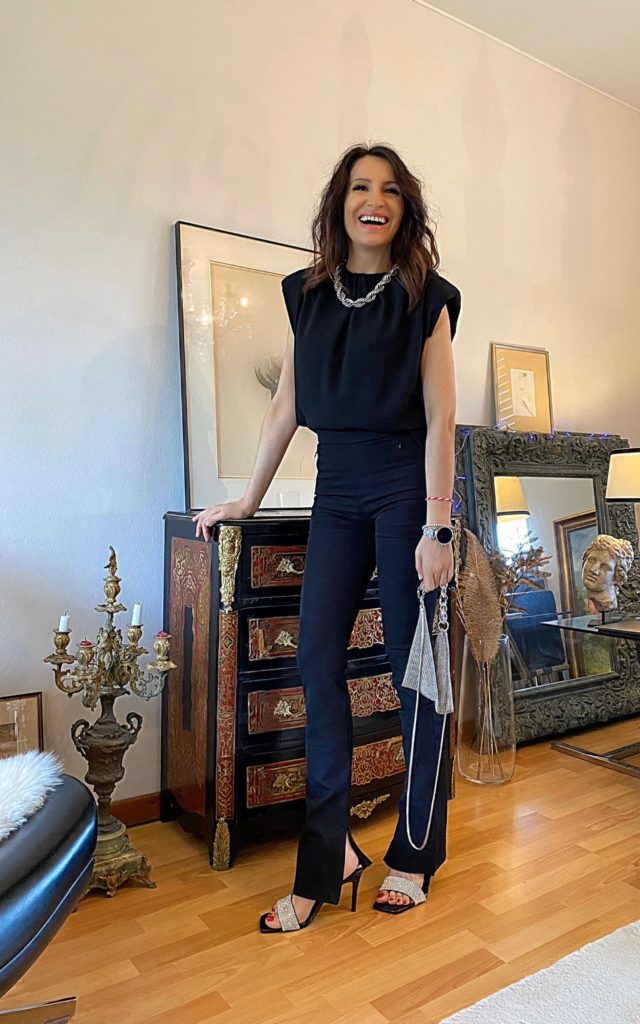 What an opportune time for leggings to make a comeback! But really, we've seen slit-hem styles (both in the front and on the sides of leggings) bubbling up for a while now.
They're even starting to take the place of jeans, and I haven't seen leggings look this chic and polished in years.
One of the best things about this comeback is the comfort factor. That's why I promised you in one of the previous posts to offer you several options for wearing them.

Today's outfit is for your nights out or at home with friends 😉
Padded shoulders T-shirt (blouse) has become an absolute must-have in the last few months, and this trend does not seem to be going away. So, I advise you to get at least one such top, preferably in black or white.
xx Mariya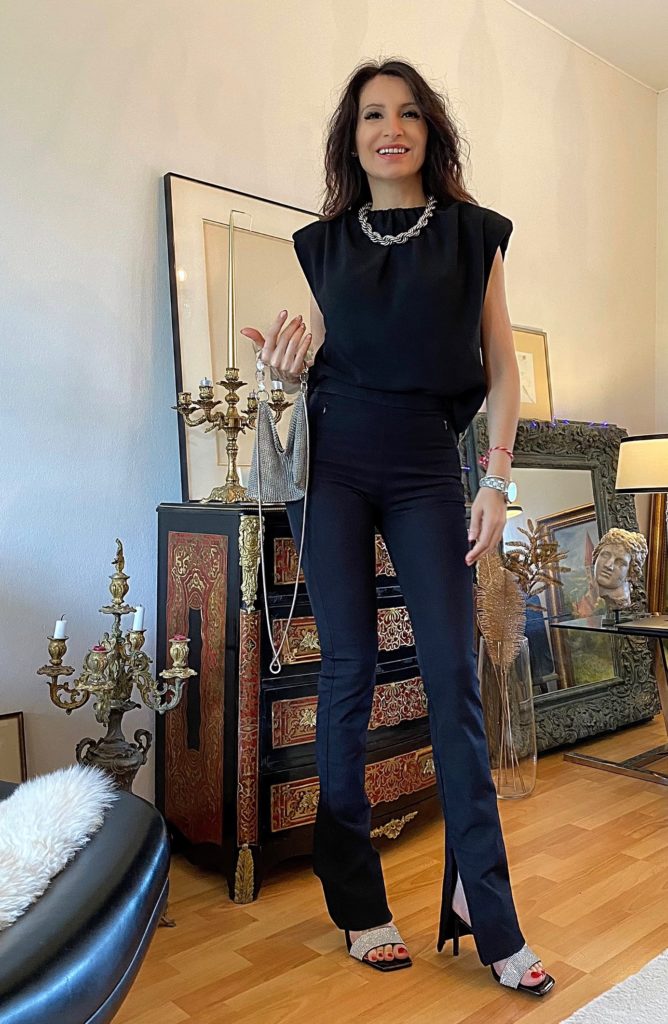 Какъв по-подходящ момент за завръщането на клиновете! Наистина, видяхме достатъчно модели с цепки (както отпред, така и отстрани на крака ), които бълват от известно време.
Те дори започват да заемат мястото на дънките, а аз от години не съм виждала клиновете да изглеждат толкова шикозно и лъскаво.
Едно от най-добрите неща в тази завръщаща се тенденция е безспорно факторът комфорт. Именно затова в един от предишните постове ви обещах да ви предложа няколко варианта за носенето им.

Днешният аутфит е за вашите вечери навън или в къщи с приятели 😉
Блузата (тениска) с подплънки на раменете се превърна в абсолютен хит през последните няколо месеца и както изглежда този тренд няма намерение да си ходи. Ако ви харесва, съветвам ви да си набавите поне една такава, за предпочитане в черно или бяло.
xx Мария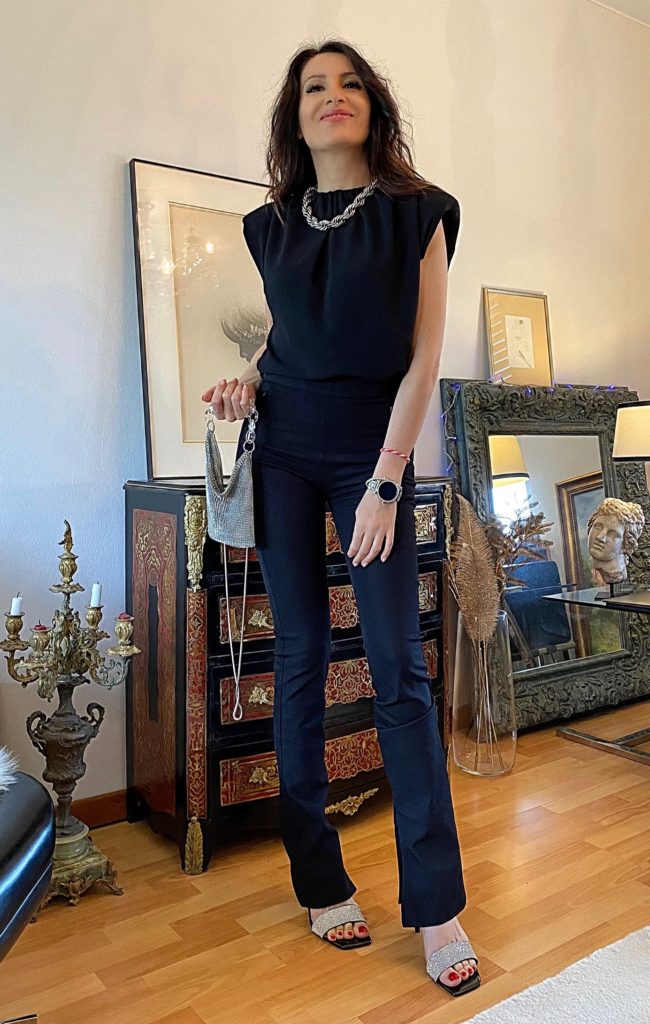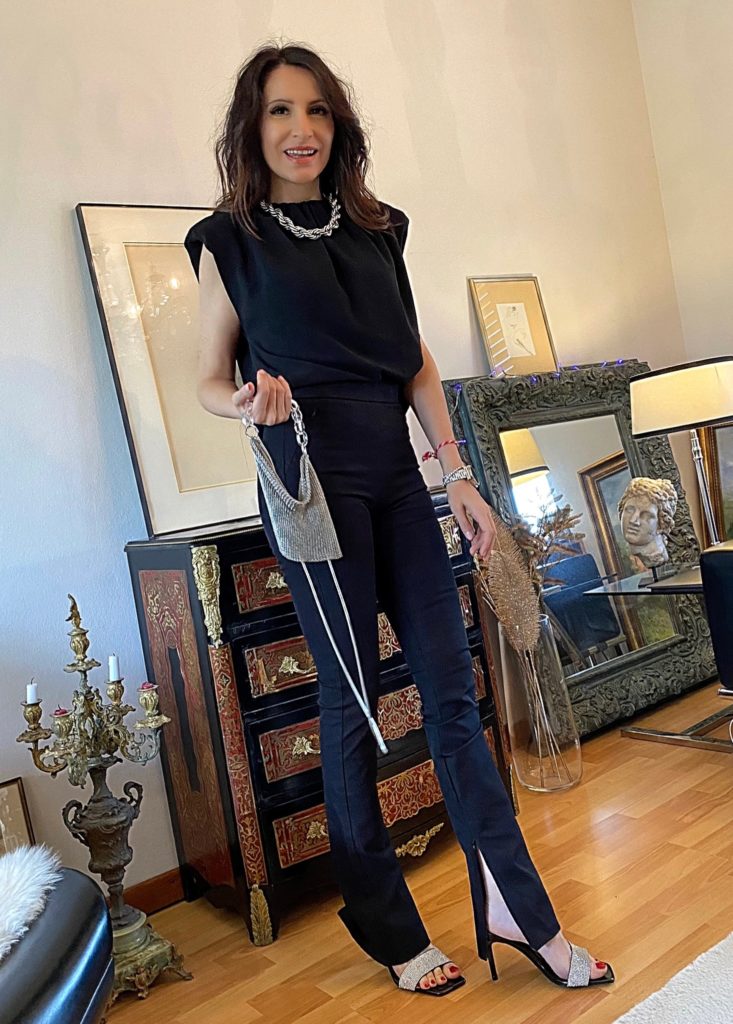 Leggings / ZARA
Top / ZARA (similar here)
Mules / ZARA
Bag / Mango
Chain necklace / ZARA